The perfect gift for the Princess in your life!
Have you ever met a fluttery Butterfly Fairy? Follow Grace and Evie down to the bottom of their garden. It's a place full of tulip flowerbeds, spinning crocus petals and shimmering puffs of fairy dust.
"A lovely, lovely idea. I love a wand!" Gaby Roslin, BBC Radio London
"My little one adores it!" Lucy Benjamin
An Enchanting Story
Discover fairies, magic fairy dust, rainbows and palaces.
The Sparkly Sleepy-Time Wand is not just a beautiful book, with gorgeous illustrations and a lovely story line, but each reader gets their own sparkly sleepy-time wand in a secret compartment at the back of each book and a CD with an audio version of the story read by actress Lucy Benjamin.
It is also a great sleep aid to help young children (particularly six and under) to learn how to resettle themselves and get a full night of sleep.
Proudly Supporting Rosie's Rainbow Fund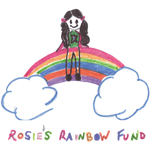 Rosie's Rainbow Fund supports sick and disabled children in hospital, school and in the community. A donation of 50p for every book sold goes to the children's charity Rosie's Rainbow Fund.
Find out more
Meet the Characters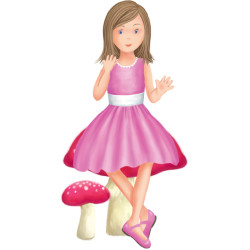 Grace
Grace, big sister to Evie, loves to play amongst the wild flowers and flittery-fluttery butterflies at the bottom of the garden. Who knew that she'd discover a magical Butterfly Fairy Kingdom there!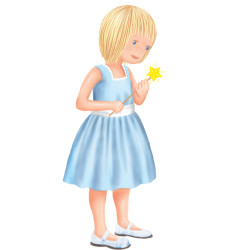 Evie
Evie adores playing all day with her big sister Grace, but by the afternoon she has to take a nap because her night-time waking makes her so tired. But all that is about to change when she meets Bessie and Rosie, the Butterfly Fairies!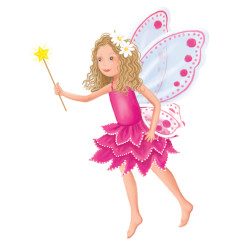 Bessie
Bessie loves to look after sleeping children in the night-time by sprinkling magical fairy dust over them to give them sweet dreams. She even has a special Sparkly Sleepy-Time Wand to help children feel safe at night!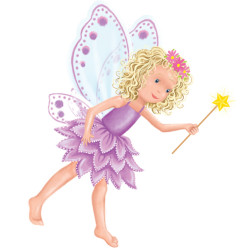 Rosie
Rosie enjoys magical spells by waving her wand and filling the air with shimmering puffs of fairy dust. She uses her magic to change Grace and Evie to the same size as the tiny fairies. Now they can explore the Butterfly Fairy Kingdom!